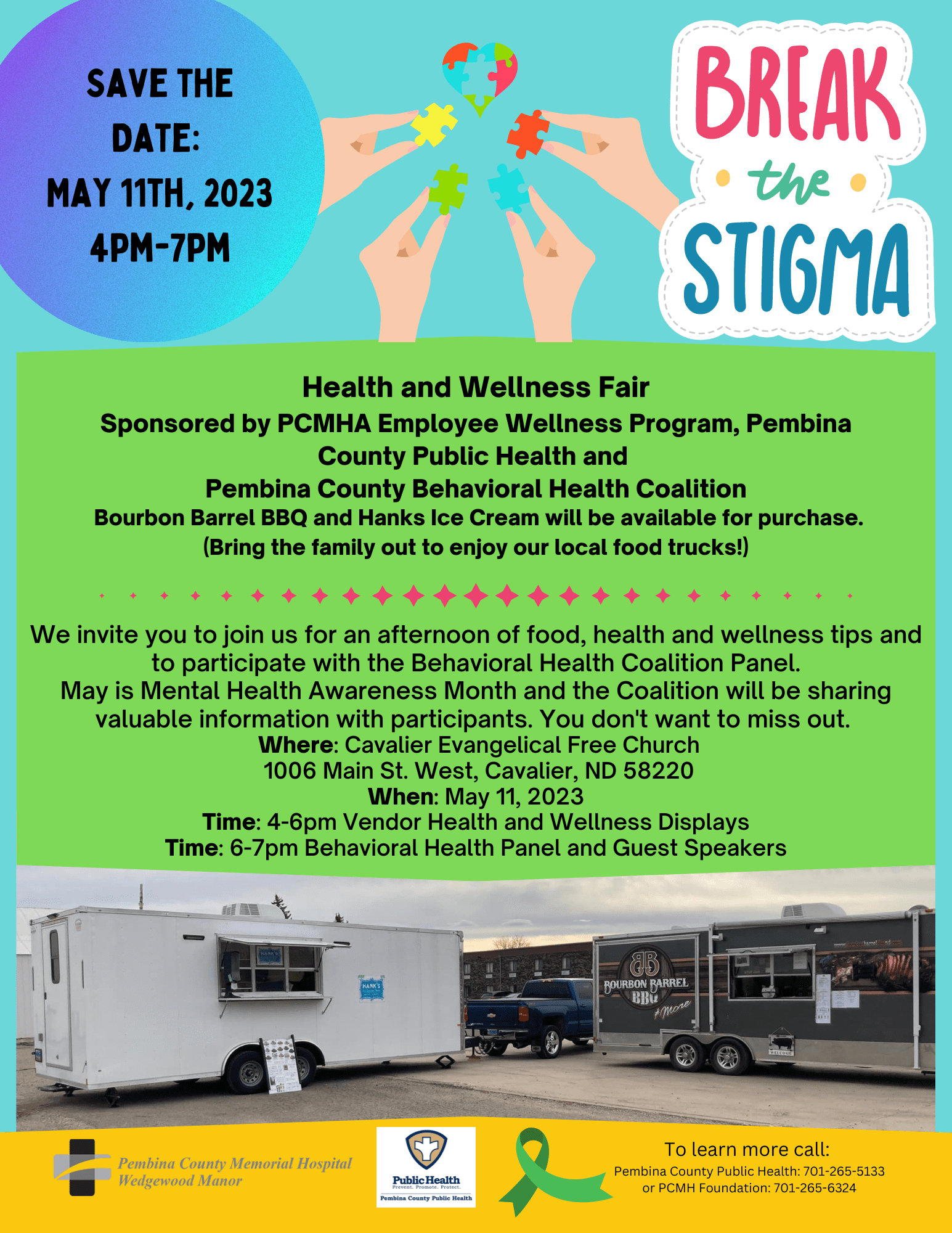 Pembina County Memorial Hospital Association Employee Wellness Program, in collaboration with Pembina County Public Health and the Pembina County Behavioral Health Coalition is sponsoring a Health and Wellness Fair on Thursday, May 11, 2023, from 4-7pm at the Cavalier Evangelical Free Church.
We invite you to join us for an evening of food, health and wellness tips, and hear from a panel of individuals regarding different behavioral health topics.
Bourbon Barrel BBQ and Hank's Ice Cream will be on site to purchase supper and dessert.