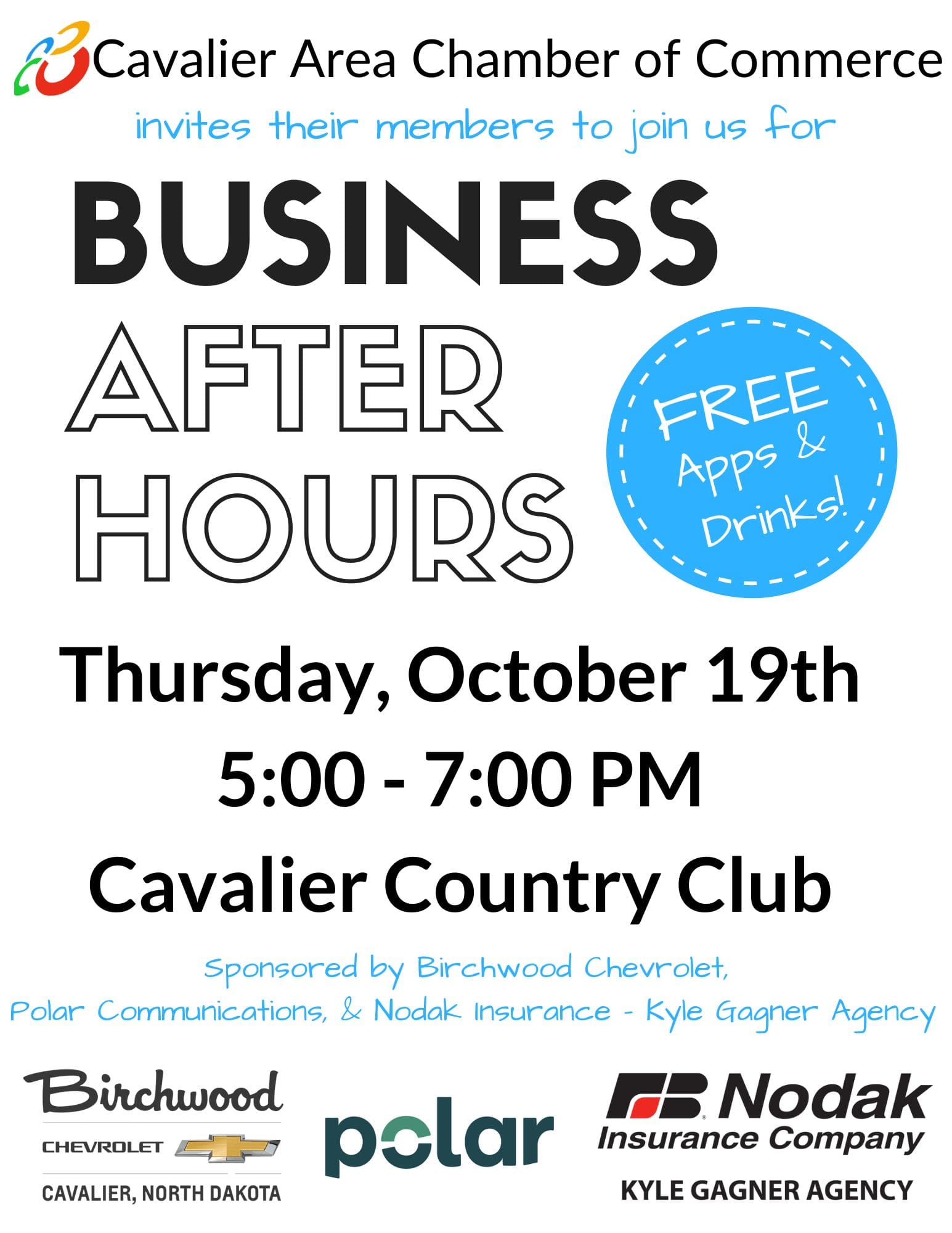 Cavalier Area Chamber of Commerce invites you to come out to the Cavalier Country Club for Business After Hours on Thursday, October 19th from 5-7PM.
This is a super laid back, casual environment where you can enjoy a couple free drinks, apps, and just hang out!
Leave the business behind for a couple hours!
We will have drawings for door prizes, along with announcing the Scarecrow Alley winners.
Sponsored by Birchwood Chevrolet, Polar Communications, & Nodak Insurance – Kyle Gagner Agency