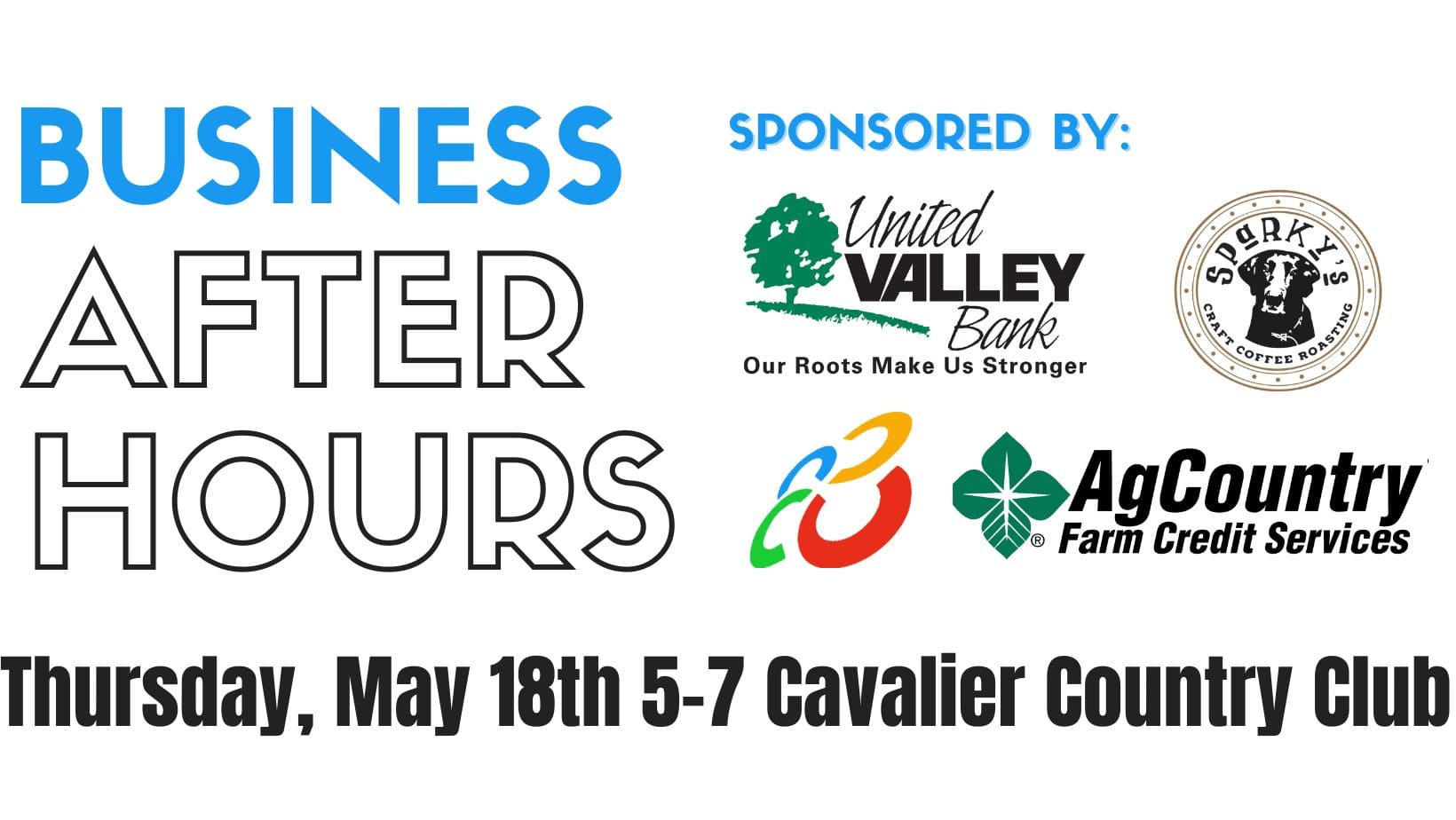 Business After Hours
Thursday, May 18, 2023 ⋅5:00 – 7:00pm
Cavalier Country Club
Cavalier Area Chamber of Commerce invites you to come out to the Cavalier Country Club for Business After Hours.
This is a super laid back, casual environment where you can enjoy a couple free drinks, apps, and just hang out! Leave the business behind for a couple hours!
Thank you to our sponsors: United Valley Bank, Sparky's Craft Coffee Roasting, & AgCountry Farm Credit Services